Tucker Carlson's replacement just got picked by the Left—and they're gunning for the most underwhelming announcement in the history of television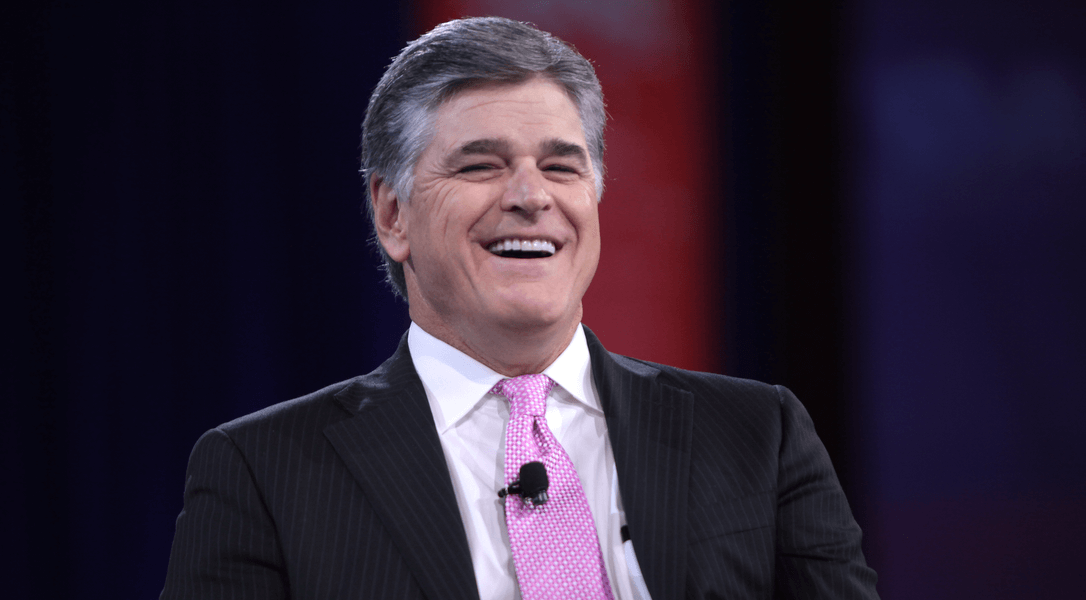 Fox News dug itself a hole when it fired top talent Tucker Carlson. 
Now the network's competitors have picked his replacement. 
And they're gunning for the most underwhelming announcement in the history of television.
Fox News has paid dearly for firing its single most popular host—and simultaneously ending the second most popular show on cable television. 
Immediately after Carlson's departure from the network was announced, the company's stock entered a free fall at one point registering a more than $1.9 billion loss. 
The company hasn't revealed its motives behind suddenly ditching the outspoken conservative host in late April, but the move came almost immediately after Carlson gave a brutally raw and honest speech at the Heritage Foundation's 50th Anniversary celebration. 
Heritage Foundation president Dr. Kevin D. Roberts essentially predicted what would happen when he offered Carlson a job, should he ever need it, during the question and answer session immediately following the speech. 
While Fox News tried to play down the idea that they booted their most popular host out the door, it's abundantly apparent there was no plan in place to replace Carlson's wildly popular show. 
Now the rest of the press has come up with their preferred solution—and no amount of denials on the part of Fox News will shut down the rumors. 
Numerous outlets—from the Drudge Report to Variety—have published articles claiming Sean Hannity will take over Tucker Carlson's coveted 8:00 p.m. prime time slot. 
Even Mediaite—which poses as a sort of media watchdog group—has piled on trying to will the story into being true. 
"The Drudge Report dropped a siren-blaring scoop on Wednesday announcing an imminent shake-up at Fox News, eventually reporting that Sean Hannity will take over at 8 p.m.," Mediaite declared. 
Of course, this could be more wishful thinking than anything else on their part. 
Hannity—who already has the 9:00 p.m. slot and has been on television longer than Larry King—poses the least amount of danger to globalists. 
Jesse Watters and Greg Gutfeld seemingly pose more of a problem—and they'd probably like Laura Ingraham to be an afterthought. 
Meanwhile, Fox News executives seem to have entered a deep state of denial, pretending that gutting their prime-time lineup of its most important show is no big deal. 
"There's no change to our programming strategy at Fox News," Fox News CEO Lachlan Murdoch told investors last week. "It's obviously a successful strategy."
It certainly was successful before the company decided to fire their top host and send a boatload of their viewers in the most valuable advertising age bracket packing alongside him. 
Now they have an uphill battle ahead to recover from one of the oddest and financially surprising moves in the history of the television news industry.
And the globalists, running the rest of the corporate-controlled media, desperately hope they'll come the rest of the way to their side. 
Pants on Fire News will keep you up-to-date on any developments to this ongoing story.
Fox News is in deep trouble after one disturbing leak
Fox News appears to be in utter disarray.
Letting go of Tucker Carlson was just the beginning.
Now Fox News is in deep trouble after one disturbing leak.
Democrats and their media allies have been duped into believing that Fox News is a "far-right" network.
But in reality, the network has bent the knee to the Left on many occasions.
For instance, former House Speaker Newt Gingrich was chastised on the air for mentioning the obvious fact that George Soros funds far-left district attorneys across the country that implement pro-crime policies.
This is one of the weirdest exchanges I've ever seen on TV. @newtgingrich correctly points out that George Soros threw an unprecedented amount of money into DA races all over the country to elect radicals and Fox News basically told him to shut up. WTF? pic.twitter.com/IxwcLG2gOH

— Robby Starbuck (@robbystarbuck) September 16, 2020
But even worse than that, Fox News has jumped on board the radical transgender movement.
A source at Fox News told the Daily Signal that the company instructed hosts not to ridicule controversial transgender activist Dylan Mulvaney and supported the concept of gender transition.
The Daily Signal reported that "producers for the new 8 p.m. 'Fox News Tonight' program were told not to bash Mulvaney. That directive came from high-level executives, the source said."
In the company's training material, Fox also boasted that it got a perfect score from the Human Rights Campaign (HRC), the far-left LGBTQ+ organization.
HRC uses something called the Corporate Equity Index (CEI), which rates companies on their promotion and acceptance of LGBTQ+ ideas and people.
For example, an airline company would receive points on its CEI score if it provided free airline travel for LGBTQ+ protesters to go to a rally or another political event.
Companies with high CEI scores get investments from major wealth management asset firms like BlackRock.
A former Fox News employee told the Daily Signal that "Fox News devotes hours of programming to attacking 'woke companies,' but ironically Fox is as woke as the rest of them."
A separate former employee told the Daily Signal that viewers would be "astonished to find out what the company is like." 
Fox News notoriously ran a pro-gender transition segment that could've easily aired on MSNBC or any other far-left platform.
Conservative commentator Matt Walsh from the Daily Wire absolutely ripped the network for running the propaganda segment.
(Thread) I have appeared on Fox News many times. I appreciate the platform they've given me. If what I'm about to say ruins that relationship, so be it. We have to call this evil lunacy out wherever we see it. Especially on our own side.

— Matt Walsh (@MattWalshBlog) June 10, 2022
Walsh had allegedly been blacklisted by Fox News, and producers for Tucker Carlson's show were unable to clear him with management.
Walsh told the Daily Signal, "Fox's viewers think that Fox shares their values…And it's very clear that that's just not the case. Gender ideology is as far radical Left as you can possibly go. They have embraced radical leftism in its most extreme form…There's no daylight at all between Fox News and MSNBC when it comes to gender…And I think that's something that Fox's viewers need to know…If it were up to me, Fox would get the Bud Light treatment." 
If Fox News isn't careful, the network will get the Bud Light treatment.
Judging by the ratings in Carlson's 8 p.m. time slot, it might have already begun.
Pants on Fire News will keep you up-to-date on any developments to this ongoing story.
Fox News made an announcement that proved the network is in disarray
Fox News made a huge mistake by throwing Tucker Carlson under the bus.
The ratings at the network are down significantly in his time slot.
Now Fox made an announcement that proved the network is in disarray.
Fox News settled its lawsuit with Dominion Voting Systems for $787.5 million regarding claims of voter fraud, and now it seems as though the bill is coming due.
According to a report from Rolling Stone, Fox News scuttled its entire seven-person investigative reporting team.
Three employees were allegedly let go, and the remaining four were "reassigned," a source told Rolling Stone.
The Fox News source was angered that journalists were let go while upper management did not suffer.
The source told Rolling Stone, "The rank and file journalists are getting let go meanwhile upper management are sitting pretty while they are the execs responsible for the Dominion debacle…We are the sacrificial lambs…The outrage is that Suzanne Scott and Maria Bartiromo keep their jobs…Meanwhile the journalists get let go. We are in shock."
Ironically, Tucker Carlson was blamed for the Dominion voter fraud claims, but he forcefully challenged the narrative put forth by Sidney Powell and Rudy Giuliani.
A former on-air talent told Rolling Stone, "I think producers, management, et cetera [are being laid-off]…They are trying to get money off the books before June 30. They have to save money because of the [Dominion] lawsuit."
Many have speculated that Carlson was let go per the Dominion settlement, but both Fox News and Dominion deny the claim.
A spokesperson for Dominion said, "As the Fox principals who negotiated the settlement well know, Dominion made no demands about Tucker Carlson's employment orally or in writing…Any claims otherwise are categorically false and a thinly veiled effort to further damage Dominion. Fox should take every effort to stop these lies immediately."
The timing is certainly peculiar, however.
Carlson was yanked from the air shortly after the settlement was announced despite having the top-rated show on cable news.
A separate Fox News source told Breitbart News that the layoffs had "nothing to do with Dominion" and that more layoffs are likely.
Media companies across the board have been cutting back on staff, so the actions could be unrelated, but it's hard to imagine that the biggest defamation settlement in media history had nothing to do with major cuts at the network.
Pants on Fire News will keep you up-to-date on any developments to this ongoing story.
Tucker Carlson made a huge accusation against Fox News
The war between Tucker Carlson and Fox News is heating up.
The popular opinion host is out at the network despite having the highest-rated show on cable news.
And Carlson made a huge accusation against Fox News.
Tucker Carlson was yanked from the air despite having the most-watched cable news show.
On top of that, Fox News seemingly will not let Carlson out of his contract.
Carlson's deal expires in January 2025, coincidentally after the conclusion of the 2024 election cycle.
But Carlson is not going to be muzzled for a full year and a half.
That's why he announced he was taking his show to Twitter.
And Carlson seems to believe that Fox News is engaging in a smear campaign against him.
According to the Daily Caller, a news site co-founded by Carlson, someone close to Carlson was approached by Fox's chief legal counsel who said that someone on the Fox board of trustees was the person behind the leaks aimed at embarrassing Carlson.
The Daily Caller reported that Chief Legal Counsel Viet Dinh told a Carlson associate that he believes that the network's leaders suspected a member of the board of directors had been speaking to the press about Tucker without authorization.
Carlson's attorney Bryan Freedman said, "It strains credulity that, immediately after agreeing to pay almost $780 million to settle serious allegations of misconduct that a member of Fox's Board of Directors would be engaging in an attempted smear campaign by illegally leaking information about Tucker Carlson…However, we have to trust that it is true when the Chief Legal Officer informs Tucker that he believes it to be the case."
Many speculated that the person behind the leaks was notorious Fox News PR boss Irena Briganti, but Dinh allegedly said she was "not authorized" to leak and that she would be "fired" if she were caught doing so.
Either way, it's concerning if the head of PR or a member on the board is behind the transparent smear campaign against Carlson.
The two most likely board members to be behind the leaks were narrowed down to wealthy hedge fund manager Anne Dias and former House Speaker Paul Ryan.
Even though Ryan is establishment through and through and hates Carlson—the feeling is mutual—the Daily Caller claimed that Carlson's team ruled him out.
That could leave Dias as the person behind the smears, but there has not been any concrete evidence thus far.
*Pants on Fire News Official Polling*
.