George Stephanopoulos had a bright idea about Donald Trump that will make you swear off watching network news
If there's one thing corporate-controlled journalists want to avoid like the plague, it's real news.
Donald Trump's presidency drew out how so-called news reporters really feel about their jobs.
But George Stephanopoulos just had a bright idea about Donald Trump that will make you want to swear off watching network news ever again.
Despite piles of evidence stacking up against him, Hunter Biden has managed to dodge most uncomfortable questions thanks to his father's innumerable protectors both in the political realm and the corporate-controlled media world.
But thanks to Republicans regaining control of Congress that's all about to change.
After two years of suffering through watching Democrats pretend that Joe Biden is a brilliant statesman while blatantly sweeping legitimate concerns about sketchy "business deals" worth tens of millions under the rug, Republicans finally have their opportunity to demand some answers.
Considering all the additional evidence of sketchy decisions and censorship efforts to bury the Hunter Biden story—along with the stolen classified documents scandal—you'd think Democrats would be somewhat embarrassed over their defense of the Bidens.
But former Bill Clinton advisor George Stephanopoulos is apparently immune to anything resembling self-awareness.
He certainly proved that when he brought Republican Oversight Chairman James Comer on ABC's This Week.
He instantly pivoted the conversation away from the long overdue Hunter Biden conversation and lit into the Republican for not investigating the Trump Family instead.
"Let me ask you about your oversight responsibilities," Stephanopoulos started off.
"You made it clear you are going to be looking at Hunter Biden, and his financial entanglements with foreign countries including China," the host continued.
He then abruptly pivoted to focus on a Washington Post article claiming Donald Trump and his son-in-law of somehow helping a Saudi prince's "rise"—a move they are now cashing in on.
"A two billion dollar investment in Kushner's funds from the Saudi's we know the President–former President Trump has also received funds related to the Saudi golf tour," Stephanopoulos noted.
"Senator Ron Wyden says these entanglements deserve investigation. Will you be investigating that as well?"
"I think everything's on the table," Comer responded while keeping it classy by refraining from pointing out that his obviously biased interviewer is clearly off his rocker.
"We're investigating Joe Biden. We know that Joe Biden said during the presidential campaign that he had no knowledge of his son's business interests. He wasn't involved. He didn't benefit from them. We have evidence that would suggest otherwise, and this is very concerning," Comer pointed out.
That's the understatement of the century.
There's credible evidence Hunter Biden closed six different "business deals" worth some $31 million with high level communists in China who all happened to have ties with the country's spy agency.
That combined with evidence Hunter has bargained to give access to his father in his official capacity as Vice President in the past along with the recent stolen classified documents make it a scandal of epic proportions.
Yet, somehow Stephanopoulos can justify (at least inside his own head) sending Republicans on a wild goose chase scrutinizing deals the Trump Family is making in the hospitality industry—a legitimate line of work they've built an empire in over decades.
It seems Democrats and their corporate-controlled media allies still haven't exhausted their ability to make fools of themselves trying to pin something—anything—on Donald Trump.
Pants on Fire News will keep you up-to-date on any developments to this ongoing story.
ABC News' Terry Moran made jaw-dropping accusation immediately after three children and three adults were murdered at a Christian school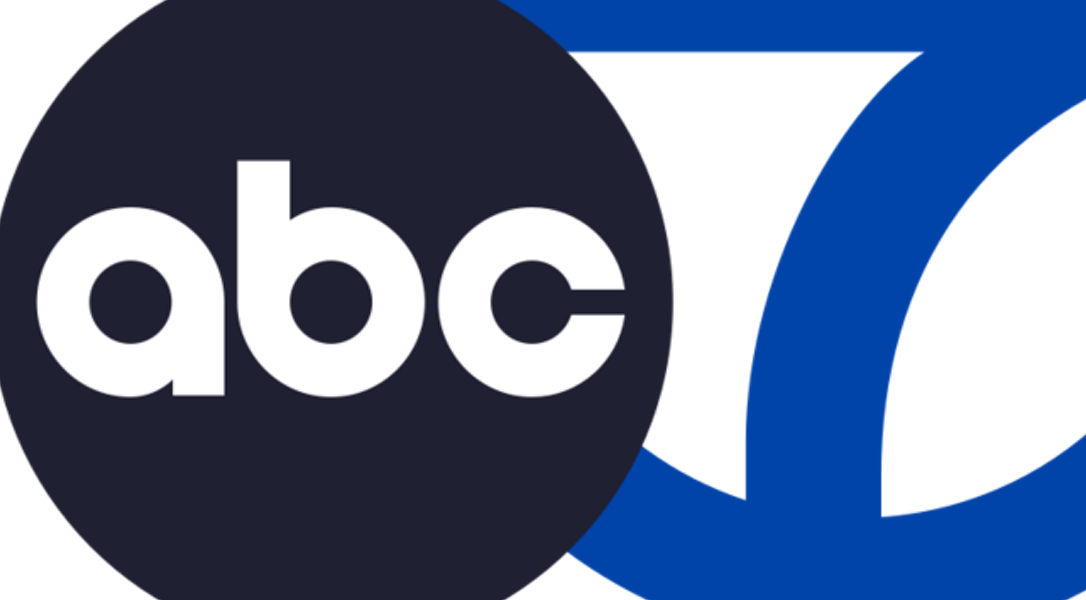 A horrifying story coming out of Nashville this week left the country in shock. 
News that three nine-year-old students and three adults were killed in their Christian school prompted an outpouring of sympathy from average Americans. 
But some journalists started making jaw-dropping accusations, with ABC's Terry Moran leading the pack. 
On Monday, Nashville police responded to a shooting at a Nashville school. 
Body camera footage that's been released shows that the officers bravely went after the shooter as quickly as possible, bringing her down only 15 minutes after the initial call about the shooting came in. 
While they likely saved many more lives—six people inside the school had already been murdered. 
They included three of the school's young students, the school administrator, a substitute teacher, and a janitor. 
According to those familiar with the situation, Katherine Koonce—the school administrator—had taken extensive training to deal with possible threats to her school and had protocols in place to deal with potential threats. 
"It is my understanding from a witness at the school that Katherine Koonce was on a Zoom call when she heard the first shot. She immediately ended the call, got up and headed straight for the shooter," Nashville City Councilman and former FBI special agent Russ Pulley told Fox News. 
"She did what principals and headmasters do; she protected her children," he added. "In addition, she prepared the school by seeking advanced-level active-shooter training, and from witnesses at the scene, this protocol – details of which I cannot provide – saved countless lives." 
Nashville Police Chief John Drake also said evidence at the scene indicates the 60-year-old school administrator did everything she could to intervene before the shooter reached her students. 
"There was a confrontation, I'm sure – you can tell the way she was lying in the hallway," Drake explained.
The shooter turned out to be former student Audrey Hale. 
And once it came out that the 28-year-old identified as transgendered—going by the name Aiden—leftists in the media immediately started going after the Christian community. 
Rather than sticking to the basic facts of the story—of which there were plenty—ABC senior national correspondent Terry Moran noted that Tennessee "banned transgender medical care for minors as well as a law that prohibited adult entertainment including male and female impersonators after a series of drag show controversies in that state." 
Newsweek similarly pointed out that "Drag shows and gender-affirming care for minors were banned in Tennessee this month, while assault weapons remain legal."
Ironically, all the leftists who are constantly screaming about the need for more "hate crime" legislation conveniently managed to overlook the fact that Hale's murderous rampage seems to fit the bill perfectly. 
It seems they only care if a crime is motivated by bias against religion or sexual orientation if the perpetrator is from the opposite side of the political spectrum.
Don't expect the establishment media to cover the so-called "TransDayOfVengeance" launched by the Trans Radical Activist Network (TRAN) and scheduled to take place on March 31 and April 1.
Last month, the group announced the effort in a now-deleted tweet, which read:
We hope to see you in DC or online :)! The time is now, enough is enough. This  country is full of hate and hate is NOT welcomed in this country. We are human beings and we will always exist. You are all worth it, let's unite.          #TransDayOfVengeance ️‍⚧️️‍⚧️  pic.twitter.com/F5x6TRZh3G 

  —

DANCE PARTY FUNDRAISER!! March 7th 8pm-2am @falloutrva

18+, $10 suggested admission

Benefiting firearm/self defense training for trans Virginians. Come boogie with us and defend trans life!
Pants on Fire News will keep you up-to-date on any developments to this ongoing story.
Rolling Stone is in big trouble for covering up one horrifying detail about an ABC producer's raid
Rolling Stone is suffering a major credibility crisis.
The magazine has yet to recover from its embarrassing University of Virginia scandal.
Now Rolling Stone is in big trouble for covering up one horrifying detail about an ABC producer's raid.
It turns out there was more to the story involving the raid of a former ABC producer's home.
In October 2022, Rolling Stone broke a story about James Gordon Meek being raided by the FBI and essentially dropping off the face of the Earth.
The framing of the article was that Meek was in possession of classified documents in relation to his work as a national security investigative reporter.
However, the original Rolling Stone piece written by Tatiana Siegel was missing a key detail.
Noah Shachtman, Siegel's editor, removed mention that Meek was potentially being investigated for being in possession of child pornography.
NPR reported that "[w]hen Siegel detailed the seriousness of the allegations against Meek, Shachtman warned her against turning in a story that included the words 'child pornography' in it."
Schachtman may have wanted the mention of child pornography omitted because of a friendship with Meek.
NPR added that "Shachtman considered Meek a peer with whom he was friendly, according to associates. Shachtman has told colleagues that the two men travel in the same professional circles…Earlier in his career, he founded and led the national security blog Danger Room for Wired magazine. In 2010, the writer Spencer Ackerman referred in a post on the blog to 'our friend James Gordon Meek.'"
Meek's colleagues at ABC were allegedly bewildered by the framing of the Rolling Stone article because Meek resigned from the company the same day of the raid due to "personal reasons," according to the Daily Beast.
The Daily Beast added that Meek told friends he resigned in order to "save colleagues and the company any embarrassment."
Depending on how the story concludes, this could be another journalistic fail for Rolling Stone.
The magazine destroyed its credibility when it published a story about a rape allegation against a University of Virginia student named Haven Monahan.
There was just one problem: Haven Monahan did not exist.
Rolling Stone has been accused of dutifully doing the bidding of the establishment, so that may be why it is allowed to sputter on as a "credible" media outlet.
If the child pornography allegations are true and Schachtman covered them up, it would be an unforgivable black eye for the magazine.  
Pants on Fire News will keep you up-to-date on any developments to this ongoing story.
Clinton hatchet man George Stephanopoulos is whetting the blades for one attack on Trump
The legacy press is champing at the bit to take down Donald Trump.
Reporters have promised one "bombshell" after another.
Now Clinton hatchet man George Stephanopoulos is whetting the blades for one attack on Trump.
Democrats and their media allies are attempting to take out Trump with death by a thousand cuts.
The hit pieces and frivolous prosecutions have been endless.
The latest red meat for Democrats is George Soros-backed Manhattan District Attorney Alvin Bragg preparing to indict Donald Trump for paying hush money to former porn star Stormy Daniels.
The statute of limitations has already run out, but that doesn't matter to the Left.
They're attempting to use federal campaign finance laws to justify a state crime.
The legal gymnastics are preposterous, but what matters to the Left is getting Trump by any means necessary.
And ABC News lead anchor George Stephanopoulos had on disgraced former Trump attorney Michael Cohen to try the case against Trump in the court of public opinion.
Stephanopoulos said to Cohen, "So you're ready for the cross-examination. I spoke with one of President Trump's attorneys earlier this week. He's been doing the rounds of the media as well, and one of their arguments is that the president's denial of making a payment to Stormy Daniels was not a lie and making the payment was not a crime."
Cohen responded, "Right, obviously you're talking about Joe Tacopina. The guy looks completely unhinged. I predict that Donald will cut him loose. He's done an absolutely horrible job and you know Donald well. If you don't do right by him, if it makes him look foolish, which Tacopina made him look foolish, he cuts you loose."
Cohen was railroaded by the establishment, and he quickly folded.
The authorities made the shocking move of raiding Cohen's law offices and indicting him.
Now he has evidently become a shill for the Democrat Media Complex, attacking Trump whenever he gets the chance.
Despite his eagerness to attack Trump, Cohen never gave the establishment what they really wanted, which is evidence that he somehow colluded with Russia to steal the 2016 election.
That lie was a bridge too far.
So it looks like Stephanopoulos and the Democrats are now willing to settle for an indictment of Trump based on a 17-year-old alleged encounter with Stormy Daniels.
If the Left believe this is the smoking gun, they have another thing coming.
Pants on Fire News will keep you up-to-date on any developments to this ongoing story.